If the thought of undergoing a lengthy or invasive dental procedure makes you anxious, you're not alone. An estimated 9 to 20 percent of Americans put off dental treatments due to fear or anxiety. On the more extreme end, patients may experience dental phobia. To help put patients at ease, our office offers two safe and effective sedation options: nitrous oxide and oral sedation.
Our doctors believe that concerns about pain or lengthy treatments should not stand between you and optimal oral health. If you believe you could benefit from sedation, read on to learn about this anxiety-relieving treatment option.
Benefits of Sedation Dentistry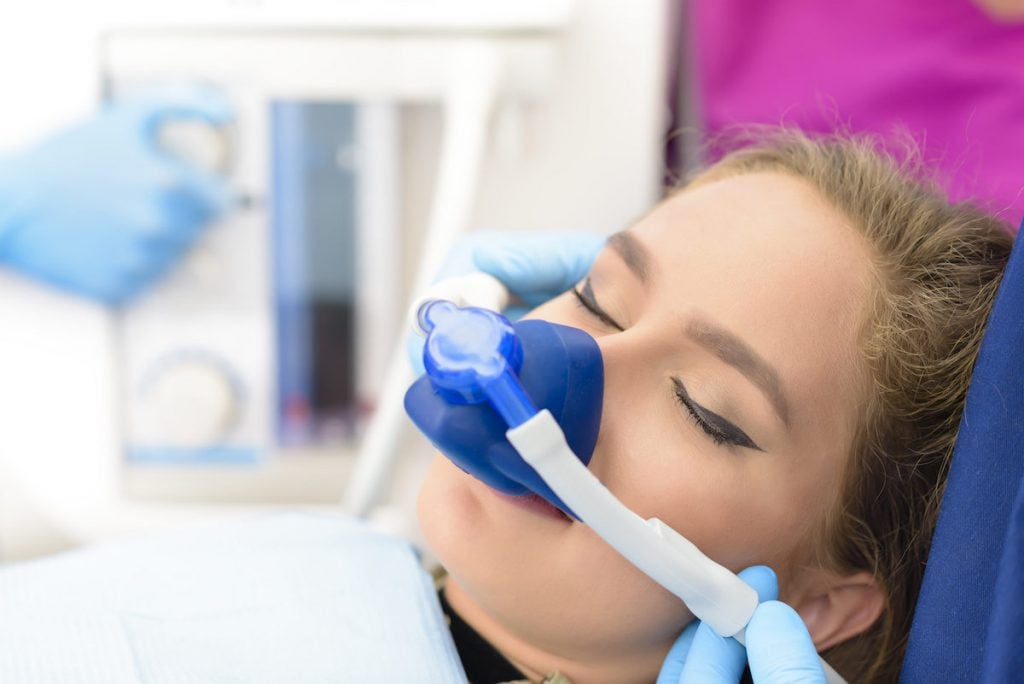 There are many reasons why a patient may be a candidate for sedation dentistry. Numerous studies have found that patients put off important dental treatments due to fear or anxiety. Sedation dentistry removes this psychological barrier by allowing patients to enter a dream-like state while undergoing dental treatment at our office. A low threshold for pain is another common reason that patients undergo sedation during their dental procedure.
Any patient who is undergoing a lengthy procedure can benefit from sedation. We understand that sitting in a dental chair with your mouth open isn't exactly an ideal pose to hold for one, two, or more hours at a time. Both nitrous oxide and oral sedation can make your procedure seem to fly by. Many patients are surprised to learn that a one-hour treatment can feel like it was completed in minutes under the safe effects of sedation.
To arrange an examination at Los Lunas Smiles Dentistry to talk about Sedation Dentistry, Call at (505)-865-4341 Or Schedule An Appointment Online .
Sedation can even benefit our doctors. Movements that result from fidgeting or discomfort can delay your overall treatment time. Sedation allows you to relax, which allows your dentist to work more efficiently. Finally, sedation is highly affordable. If you have concerns about undergoing a lengthy or invasive treatment, a member of our dental team will be glad to explain the benefits of sedation.
Sedation Options
Our office offers two effective sedation options: nitrous oxide and oral sedation. Both sedation options can deliver mild to moderate levels of sedation. Nitrous oxide is delivered as a steady stream of gas that is absorbed through the lungs before reaching the central nervous system and lungs. The effects of this gas can be felt almost immediately. Patients report feeling relaxed, calm, and euphoric under the effects of this form of sedation. Once the gas is turned off, the effects quickly wear off, allowing patients to drive themselves home after their treatment.
Oral sedation is administered through a pill. Patients can pick up their prescription from the drug store of their choice before their treatment begins. There are multiple drug options that can be customized to meet your pain-relief needs. Oral sedation can require anywhere from a few to several hours to wear off, meaning that patients should arrange for someone to drive them home following their procedure.
Enjoy a Relaxing, Stress-Free Dental Treatment
Sedation dentistry allows our patients to overcome dental anxiety so they can receive important dental care. If you are planning to undergo a lengthy or invasive procedure, a member of our dental team can describe the many benefits of sedation dentistry. To learn more, call (505) 865-4341.