Dentures have been around for a long time, and they're still one of the most popular teeth replacement options available. Even though these appliances are strong and durable, they won't last forever. On average, a set of dentures lasts about seven to 10 years.
Here, our team at Los Lunas Smiles explains how you can tell if your dentures need to be replaced. We'll also offer recommendations for keeping your appliance in excellent working condition.
Signs Your Dentures Need Replaced
Wondering if you need to replace your dentures? Here are some indications that it might be time: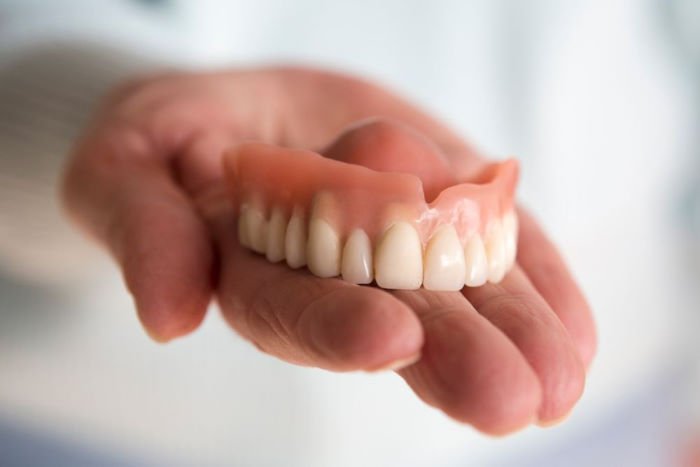 Your dentures no longer fit properly. After tooth loss, the bone ridge changes shape. This continues over time as bone density decreases. This means that eventually, your dentures won't fit as well as they used to.
Your dentures are broken. If your dentures are partially or completely broken, don't try to repair them yourself. This can lead to all kinds of issues, including painful TMJ problems.
You have sore or irritated gum tissue. If your dentures are shifting or slipping, they can wear sore spots on your gums. This is a warning sign that your dentures need to be relined or replaced.
Your dentures are visibly damaged. Sometimes dentures can chip or crack. If you notice these issues, bring them into our office right away.
You are having chronic pain. When dentures no longer fit right, it can have a negative impact on jaw alignment. This can lead to chronic headaches as well as neck, jaw, and facial nerve pain.
If you notice any of the issues mentioned above, schedule an appointment at Los Lunas Smiles right away. We can take a look at your denture and determine if it can be repaired. Furthermore, if your dentures are older than 10 years old, it's a good idea to come in for a checkup so we can ensure your appliance is working properly.
Preserving the Condition of Your Dentures
Proper maintenance will keep your dentures in good condition and reduce the risk of premature damage. Here are some general tips to help you care for your prosthesis:
Rinse your dentures after every meal. Food can become trapped underneath your dentures. To reduce damage and bacterial buildup, rinse your dentures after eating to remove debris and food particles.
Brush your gums and any remaining teeth every day. Even if you don't have any natural teeth remaining, it's still important to clean the inside of your mouth every day. Use a soft brush to clean the gums, cheeks, tongue, and palate.
Brush your dentures daily. Using a soft brush and denture cleanser, remove food and debris from your appliance. Be sure to focus on the areas that fit against your gums, especially if you use denture adhesive.
Soak your dentures. Anytime you remove your dentures, you must soak them in water or a denture cleanser. Otherwise, they may lose their shape. We recommend leaving your dentures out and soaking them when you sleep to give your soft tissues a break.
See your dentist regularly. If you wear dentures, you should see your dentist for routine exams. On average, dentures must be relined every couple of years to reduce shifting and slipping.
Contact Us for More Information
If you wear dentures, or are considering them as a teeth replacement option, it's important to know how to care for them. To learn more, schedule a visit at our practice. Contact Los Lunas Smiles online or give us a call at (505) 865-4341.
Dentures are one of the most common treatments for replacing multiple teeth. Like any appliance, dentures require a little TLC to keep them in tip-top shape. If your denture isn't fitting quite as well as it used to, it could be time to reline them. How often do dentures need to be relined? At Los Lunas Smiles, our team is here to shed some light on that topic.
What is Denture Relining and Why is it Necessary?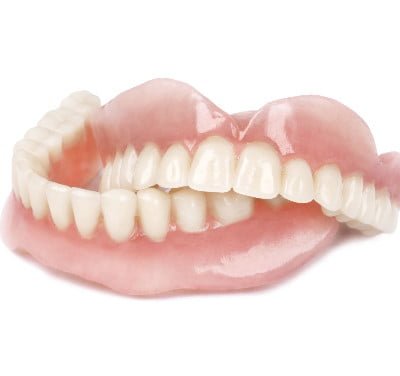 If you've been wearing dentures for a while, you know that the fit can change over time. But why does this happen? Bone atrophy is a byproduct of tooth loss. Once your teeth are removed, the supporting jawbone begins to slowly change over time. As a result, dentures that once fit you well may start slipping or shifting.
A denture reline involves adding material to your denture. This improves fit and comfort by filling in the space between your bone ridge and appliance.
How Often Should My Dentures be Relined?
The answer to this question will vary for every individual. But on average, you can expect to have a denture reline every year or two. If you've just recently been fitted for dentures, you may require several relines during the first few weeks as you settle into your new prosthesis. Simply stated, you should see your dentist for a reline anytime your denture feels loose.
Signs You Might Need a Denture Reline
An ill-fitting denture can cause a host of oral health issues. Here are a few warning signs that could indicate it's time for a reline:
You've developed areas of irritation on your gums.
You're having difficulty chewing your food due to slipping or shifting dentures.
It's been at least two years since your last reline.
You're experiencing prolonged periods of discomfort.
You've developed a fungal infection in the oral cavity.
Hard vs Soft Relines
When it comes to relining dentures, there are two primary methods: soft and hard relines. We'll explore both of these in the sections below.
Soft Reline
The most preferred option, soft denture relines can be performed chairside or completed in a dental laboratory. The denture is layered with a soft liquid polymer to add cushion and depth. This process can be completed relatively quickly, but it typically needs to be done more often than a hard reline. It typically lasts about one to two years.
Hard Reline
Like soft relines, hard relines can be completed in-office or in a lab. However, most dentists prefer to send hard relines out to a lab because the process is more involved. Instead of liquid polymer, a harder material is used, such as acrylic – which is more like the actual denture base itself. A hard reline usually lasts more than two years.
It's important to note that if your denture is sent out to a dental lab, you will be without your appliance for however long it takes to reline. However, a denture reline can give new life to your appliance and helps delay the need for a brand-new one.
Contact Our Practice to Learn More
Whether you're a long-time denture wearer or you just received your first set, relines are an important aspect of denture care. To learn more, or to schedule a denture reline at our Los Lunas practice, call us at 505-865-4341 or contact us online anytime.